From the success of receiving music therapy for just over a year, I felt it would be beneficial to see if Kyle could take his music ability to another level. So for his 23rd birthday I purchased a recording/singing gift expereience from RecordingGift.com and booked Kyle into our local studio, April Media Productions in Plymouth. I explained to the engineer/producer (John Carter) that Kyle had autism and I was unsure as to whether he would be able to cope with a studio environment! Admittedly, John was unfamiliar with autism but had worked with clients with various disabilities and said that he'd be able adapt to Kyle's requirements and make the recording experience for him as simple and easy as possible.
With keeping studio protocols to a minimum, Kyle selected his favourite song 'Monday Monday' by the Mammas & Papas, and remarkably the recording took just three takes ! All I can say is that Kyle came into his own while recording the song and I truly believe that singing, then,  became his 'rite of passage'.
Amazed by how well and natural Kyle's ability was to sing,  and the energy and enthusiasm he delivered the moment the music started playing, John suggested the idea of Kyle recording a charity album to raise autism awareness! So, after some contemplation I contacted the National Autistic Society to see if it would be something they could support, they were delighted with idea, and so we proceeded on an exciting journey into the virtually unknown!
Kyle chose all the songs himself, all of which reflects his inner most feelings and  emotions. Including the added touch of his own spirit of course! With nine covers, some old, some new, we discussed the idea of including a single which was a brand new song written just for Kyle to feature on the album which delivered a message about autism in the style of music which Kyle enjoyed most.
And so it became a reality, and Kyle's own debut song 'Just Listen' was written and arranged especially for Kyle by John at the studio, with lyrics crafted by Lucy Skye.
The song highlights the communication difficulties of autism as an ultimate message and a musical journey through the highs and lows experienced by sufferers, yet resolves in an almost anthemic uplifting feel-good finale which portays the positivity and feeling of achievement of being heard.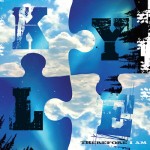 And with National Autistic Awareness Day set for 2nd April 2012, the album launch date was pre-determined for us, and we worked throughout 2011 recording, editing and mixing the songs for the album, whilst to our delight we witnessed Kyle's enthusiasm and singing ability get stronger at every session.
Removing all barrier is at the heart of this album, and we hope this take a giant leap towards the expectance towards those who live with autism, now and for many years to come.